Pilot Grants Fund Research Into Opioid Use, ADHD, Firearm Suicide Prevention
Funding from Behavioral Health Center of Excellent aims to improve mental health in California
(SACRAMENTO) The Behavioral Health Center of Excellence (BHCOE) at UC Davis has awarded six 2022 pilot grants to advance mental health research. The grants will fund studies on the stigma around opioid use disorder, firearm suicide prevention, the early identification of attention-deficit/ hyperactivity disorder (ADHD), treatment fidelity for high-risk psychosis, and translational neuroscience research for epilepsy, neurological disorders, and anxiety.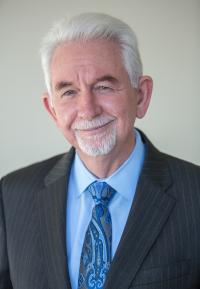 "This funding will position UC Davis faculty and researchers to develop innovative ideas and compete for large-scale funding to advance the field and help improve the health and wellbeing of our communities," said Cameron Carter, director of the BHCOE and distinguished professor in the Department of Psychiatry and Behavioral Sciences and the C. Bryan Cameron Presidential Chair in Neuroscience.
Selected projects and researchers
Mentored Early Career Mental Health Award
Describing unmeasured neuropsychological costs of epilepsy surgery
Sheela Toprani, assistant professor in Neurology and Neurosurgery, was awarded a Mentored Early Career Mental Health Award. Toprani will study how neurosurgery for refractory epilepsy of the nondominant hemisphere impacts neuropsychological functions that are not well measured by current methods, such as executive function or emotional perception. When the risks of epilepsy surgery are assessed, loss of language, memory, or motor function are considered, but not other symptoms like decision-making or socializing, are harder to measure. Toprani will use the pilot award to study how temporary interruption of electrical brain circuits by neurostimulation can predict risk to emotional and executive functioning from surgery of seizure foci in the nondominant hemisphere. Toprani will also assess post-surgical quality of life in those patients.
Learn more about the Behavioral Health Center of Excellence and investments in transformational research in mental health and neuroscience.
This article was originally published by UC Davis Health News.
Primary Category
Secondary Categories
Tags