Bringing neuroscience to the community
Educating and sharing exciting discoveries in brain research with community members, an important part of the Center for Neuroscience's mission. We are proud to bring neuroscientists, students, families, schools and communities together through a number of outreach programs.
---
NeuroFest - Our Signature Outreach Event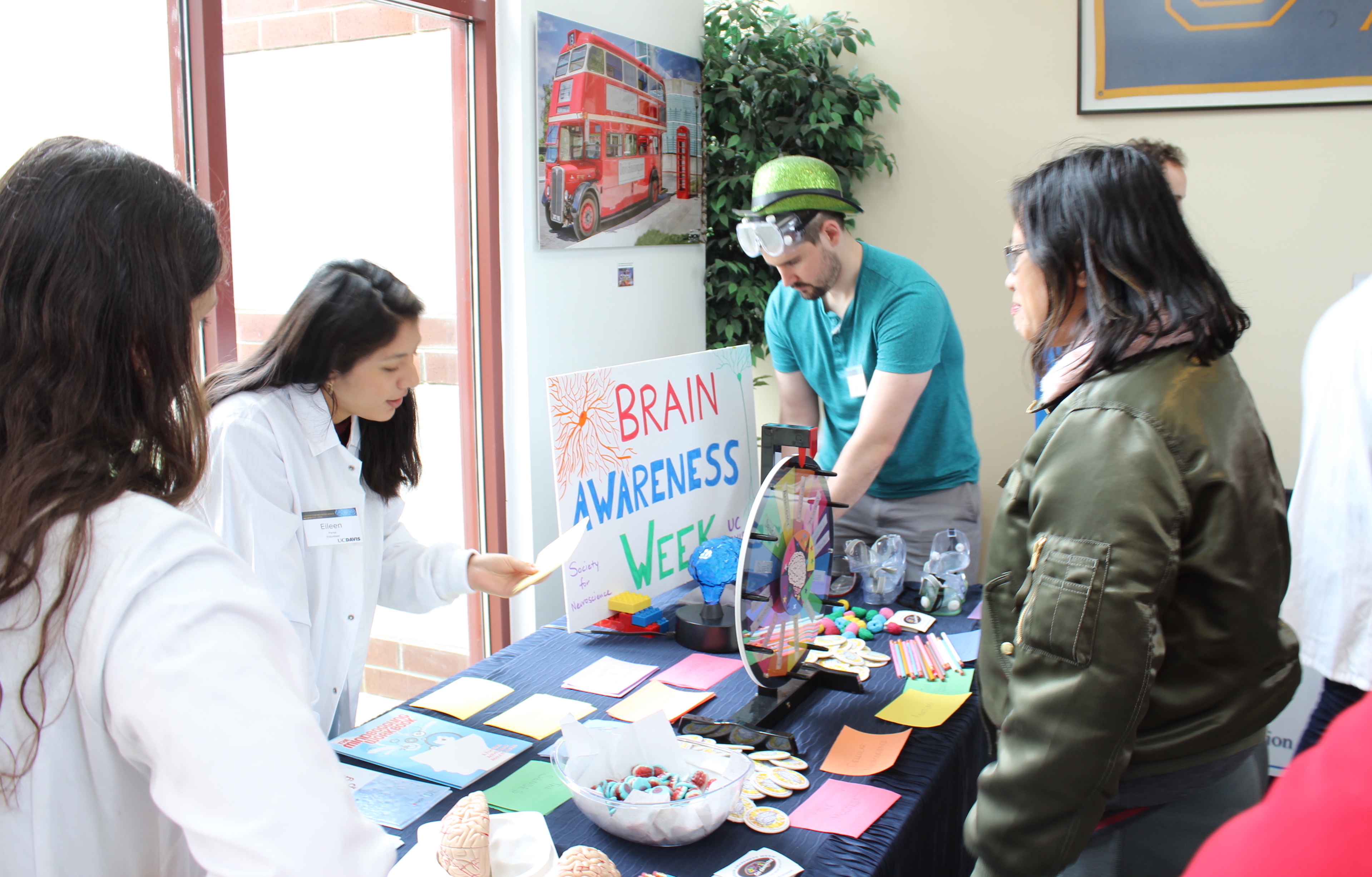 Every March, CNS hosts NeuroFest, a one day free public event for community members of all ages. Attendees enjoy public lectures by faculty on the lastest brain research, hands-on interactive activities, and a research poster contest presented by our graduate students. NeuroFest occurs during Brain Awareness Week, a global effort organized by the Dana Alliance for Brain Initiatives and the Society for Neuroscience to promote the public and personal benefits of brain research.
---
K-12 Education
During the year, our graduate student outreach teams provide presentations and activities at elementary and high schools throughout the Northern California region. Students learn about brain anatomy (complete with brains for students to hold and dissect), traumatic brain injury and helmet safety, how optical illusions work, and basic concepts of neuroscience.