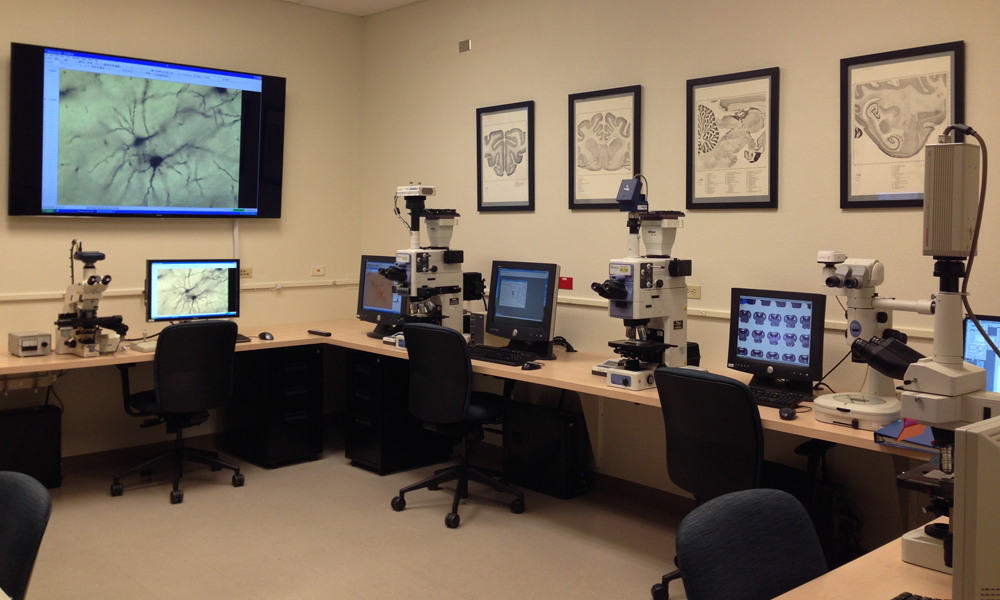 Thanks to the generosity of the Jones family, faculty, and friends, the Center for Neuroscience is recognizing Dr. Jones' distinguished career by naming, renovating, and enhancing the Ted Jones Microscopy Lab in his honor. The Microscopy Lab will provide generous work space and state-of-the-art microscopes, including an array of Dr. Jones' compound microscopes, to enhance class instruction and research by students and faculty.
The Legacy of Edward G. Jones
Edward G. "Ted" Jones committed more than 50 years to groundbreaking research in the emerging field of neuroscience. His legacy includes seminal contributions to basic neuroscience and the understanding of brain disorders; direction of the UC Davis Center for Neuroscience; and remarkable, classic works on the thalamus and the history of his field.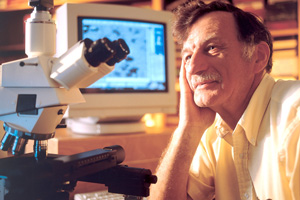 Dr. Jones joined the UC Davis faculty in 1998 as director of the Center for Neuroscience and professor of psychiatry and behavioral sciences at the UC Davis School of Medicine. He was president of the International Society for Neuroscience and a National Academy of Sciences member. Through these and other leadership positions, he promoted the integration of approaches in cellular and molecular biology to neuroscience research and recruited scientists across disciplines to address fundamental questions about brain function and dysfunction in neurological and psychiatric diseases. 
"Ted Jones was a giant in the field of neuroscience and left a legacy of knowledge and wisdom that is embodied not just in his books and prodigious scientific works, but in the extraordinary center that he built at UC Davis, where new discoveries are made every day that illuminate our understanding of how the brain works and take us closer to cures for human brain disease," said Cameron Carter, professor of psychiatry and psychology and current director of the Center for Neuroscience at UC Davis.