UC Davis Center for Neuroscience Gains Presidential Chair
Quick Summary
With a lead gift from alumnus Bryan Cameron, the new endowment provides dedicated support for mental health research
It's the first presidential chair in the College of Biological Sciences, first chair at the Center for Neuroscience
Inaugural appointee: Cameron Carter, who is focused on understanding the causes of mental illness and developing better, more personalized therapies
(DAVIS) Mental health research at the University of California, Davis, has received dedicated endowed support thanks to Bryan Cameron '80, director of research and senior vice president at Dodge & Cox Investment Managers.
Cameron, a member of the UC Davis Chancellor's Board of Advisors, gave a $1.5 million gift, to which the UC Office of the President added $500,000, to establish the C. Bryan Cameron Presidential Chair.
"This is more than just a new endowed chair — Bryan Cameron has funded the first presidential chair in the College of Biological Sciences and the first endowed chair at the Center for Neuroscience," Dean Mark Winey said.
"I am extremely grateful to Bryan and appreciate his generosity and foresight in supporting faculty and research excellence to improve human mental health."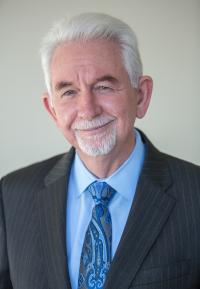 Cameron Carter, Distinguished Professor in the Department of Psychiatry and Behavioral Sciences who is a top cited mental health researcher, is the first appointee to the chair. The gift will support Carter's research focused on understanding the causes of mental illness and developing better, more personalized therapies.
"Mental health research is important to me because almost everyone, including myself, knows someone who lives with mental illness," Carter said. "For me, it's so personal. Both as a community member and as a physician, it's a challenge to see so many people have to struggle."
Advancing UC Davis' expertise
Kimberley McAllister, professor in the Department of Neurobiology, Physiology and Behavior, and director of the Center for Neuroscience, has collaborated with Carter for almost 10 years, combining her research in basic science with his clinical research to tackle one of the most important goals of mental health care: better treatments and diagnostic tools for people with schizophrenia. McAllister said Carter's leadership has been instrumental in advancing UC Davis' expertise in this field.
"Over the past 17 years, Dr. Carter's selflessness in taking on leadership roles and his commitment to UC Davis makes him one of our most valued faculty members," McAllister said. "His commitment to both research and patient care is unparalleled and inspiring."
Through the C. Bryan Cameron Presidential Chair, Carter can accelerate mental health research and provide state-of-the-art care to people and families, all while training the next generation of neuroscientists and health experts.
Cameron said he saw a need for advancements in neuroscience research and was impressed by the research and faculty excellence at the Center for Neuroscience. "It's an honor to help my alma mater and support Dr. Carter's endeavors," he said. "UC Davis is known for its excellence in teaching and research, and the work Dr. Carter does is vitally important towards advancing knowledge in his particular area of expertise."
Record of philanthropy
Cameron has a history of support and commitment to UC Davis. In 2006, he established the C. Bryan Cameron Distinguished Chair in International Economics to help sustain the distinction in research and teaching in the Department of Economics.
In 2015, he founded and established the Bryan Cameron Education Foundation to invest in exceptional students who demonstrate the potential for outstanding achievement not only in academics, but as leaders who serve the public.
Cameron said he believes in making positive change in the world, and a presidential chair is an impactful way to fund life-changing work at the university.
Chancellor Gary S. May noted that this presidential chair will help UC Davis lead in advancing mental health research that will improve the lives of individuals, families and society, locally and beyond.
"Bryan's generosity and commitment to our mission greatly benefits UC Davis and the public we serve. It supports leading researchers, like Dr. Carter, in their work to find new ways to address and treat the pressing health issues of today," May said.
Media Resources
This story first appeared in Dateline
Betsy Towner Levine, Development and Alumni Relations, 530-752-9693, etlevine@ucdavis.edu
Primary Category
Tags