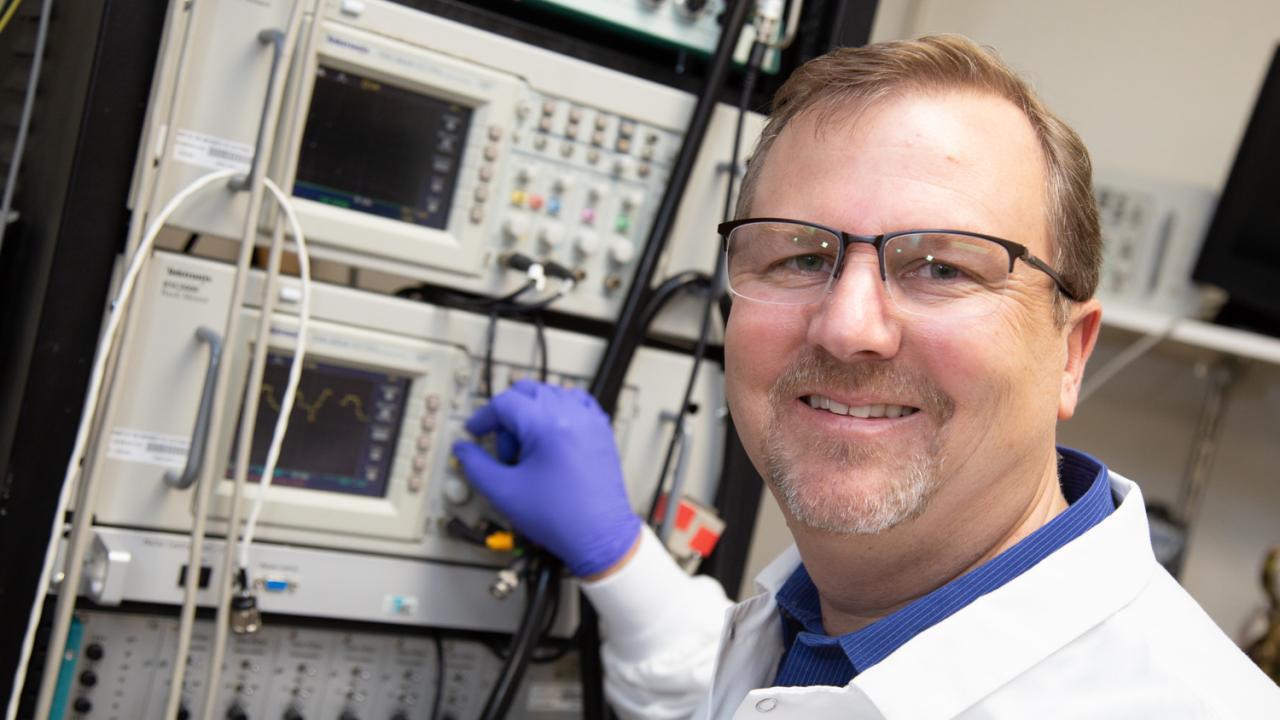 Recently, the UC Davis College of Biological Sciences named Professor W. Martin Usrey, a neurobiologist interested in the physiology of vision, to the Barbara A. Horwitz and John M. Horowitz Endowed Chair in Physiology. Usrey, who is the chair of the Department of Neurobiology, Physiology and Behavior and a faculty member of the Center for Neuroscience,  will hold the appointment for five years. The endowment will support his research, teaching and service activities.     
"This appointment isn't just a recognition of Dr. Usrey's past accomplishments, but an acknowledgment of his continuing efforts to advance our understanding of the role the brain plays in vision." -College of Biological Sciences Dean Mark Winey
Knocking on the doors of perception
Today, at the UC Davis Center for Neuroscience, Usrey studies the physiological mechanisms responsible for vision, exploring the relationships between cell physiology, circuit activity, behavior and perception.
Category
Tags