Dr. Christina Kim Selected as 2022 Searle Scholar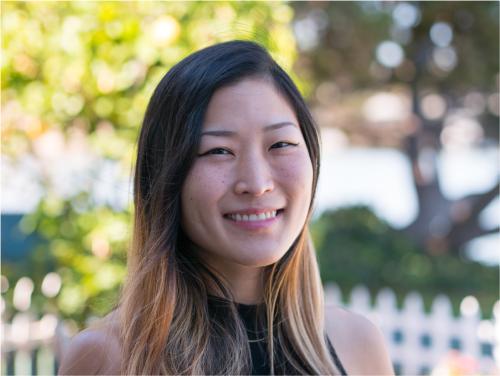 Christina Kim, assistant professor in the UC Davis Department of Neurology and faculty member of the Center for Neuroscience, has been selected as a 2022 Searle Scholar in recognition of her research on the molecular code that determines synaptic wiring and functional activity in neural circuits that regulate motivation.
The Searle Scholars Program provides grants to support the independent research of young faculty in the biomedical sciences and chemistry who have recently been appointed as assistant professors.
"Tina is an exceptional new faculty member and a valued addition to the Center for Neuroscience and our neuroscience community at UC Davis," said Kimberley McAllister, director of the Center for Neuroscience and professor of neurology in the School of Medicine and neurobiology, physiology, and behavior in the College of Biological Sciences. "Being recognized as a Searle Scholar is a tremendous honor and well-deserved for this rising star."
Dr. Kim is one of 15 Searle Scholars selected from 186 applicants across the country and will receive a grant of $300,000 to support her work over the next three years.
"It's an honor to receive this recognition," Dr. Kim said. "This is the first external award I've received for my lab, and I'm grateful to be in this year's cohort. As an early career investigator, I'm glad to have an opportunity to continue conducting high risk, high reward research that's important in terms of impact, but also very creative."
Dr. Kim received the award for her research project "In Vivo Proteomic Labeling of Functionally-Defined Neuronal Circuits," which examines how the brain regulates the powerful, innate drive to seek reward.
Specifically, her lab aims to develop technologies that can capture a behaviorally relevant network of neurons and map their connections, then measure their gene or protein expression and examine their function or signaling during animal behavior related to reward-seeking and motivation.
"Our research is focused on developing methods for studying genes and proteins that are expressed in the neurons in our brain," Dr. Kim said. "This funding will directly support the trainees in my lab who are carrying out the research, as well as funding some of the molecular work we plan to do for this project in collaboration with the UC Davis Genome Center."
Dr. Kim said she's also excited to learn from her colleagues in the program. "I have access to a great network of current and former Searle Scholars who are doing different types of interdisciplinary biomedical research, not just in neuroscience and neurology but in chemistry, physics and other sciences," she said. "This will also allow me to share the strength of our research program at UC Davis with scientists from other parts of the country."
A version of this article was originally posted on UC Davis Health.
Primary Category
Secondary Categories
Tags